By request from Keith (like his page if you are a fan of breakdancing/general awesomeness), here is my recipe for yet another version of buckwheat pancakes! Other buckwheat pancakes I've posted: fermented buckwheat pancakes,  caramel buckwheat pancakes & green spinach pancakes.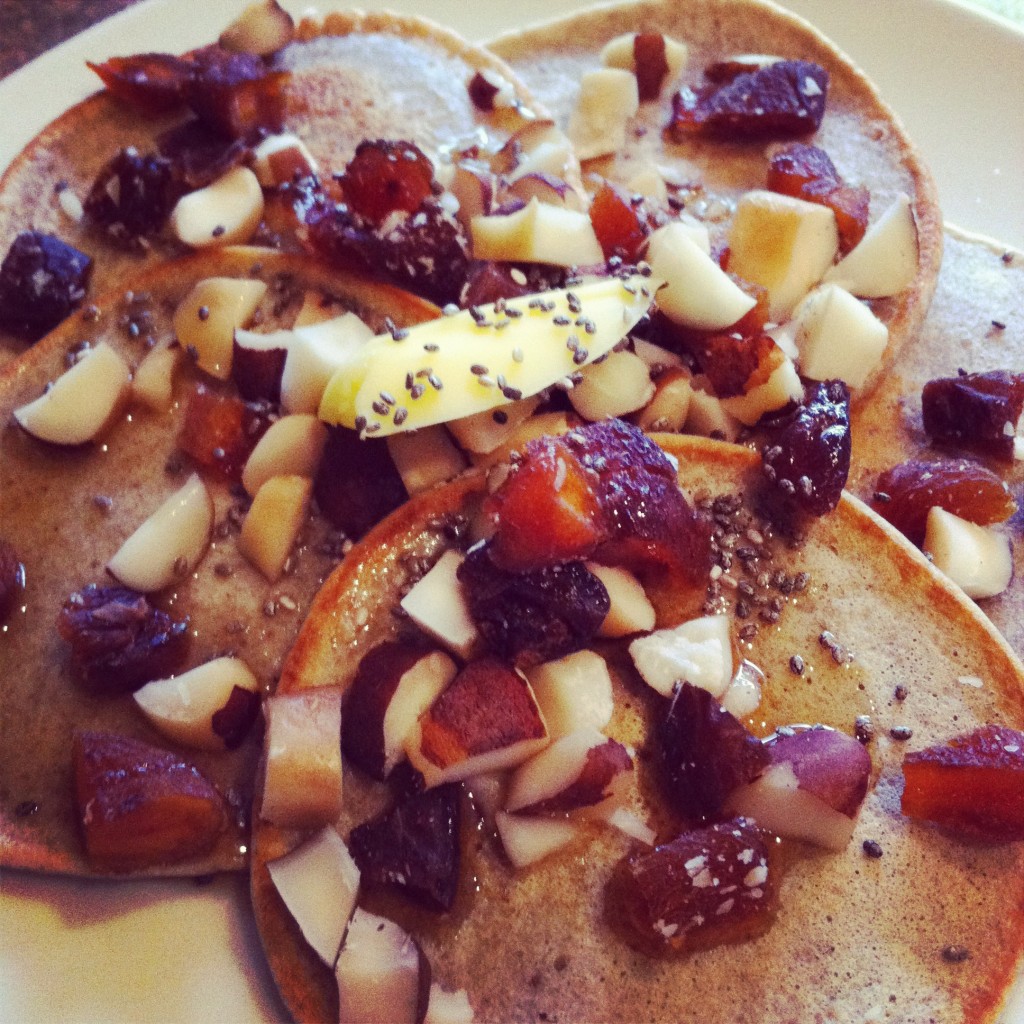 Recipe: Buckwheat Pancakes with Organic Apricots, Crushed Brazil Nuts & Chia Seeds

Makes about: 8 or so small piklet-sized pancakes (depending on how big or small you make them). So may serve 1 hungry person or 2 less hungry people.

Ingredients:

~1 C. of buckwheat groats
milk (any kind you like) or water
1 egg
coconut oil/ghee/butter- to cook with
a few organic apricots, chopped
a few brazil nuts, chopped
1 tsp or so chia seeds
a dash of maple syrup (optional)
a bit butter to serve (optional)

How to:

Optional step: soak buckwheat overnight in water to make it both easier to grind and digest. When using rinse away the water used to soak the buckwheat.

In a blender, blend the buckwheat groats, egg and enough milk/water for the mixture to become a smooth and pourable (like the texture of thick cream).

Heat your oil of choice in a pan and spoon about 1 tablespoon or so of the buckwheat mixture for each buckwheat pancakes. Cook on both side till light brown. Repeat till all mixture is used up.

Then place buckwheat pancakes on a plate, sprinkle on the chopped apricots and brazil nuts, chia seeds and pour a bit of maple syrup on top and add a bit of butter! Yum!